We would like to sincerely thank Matt Fitzgerald of Edward Jones in Sedona for including the Humane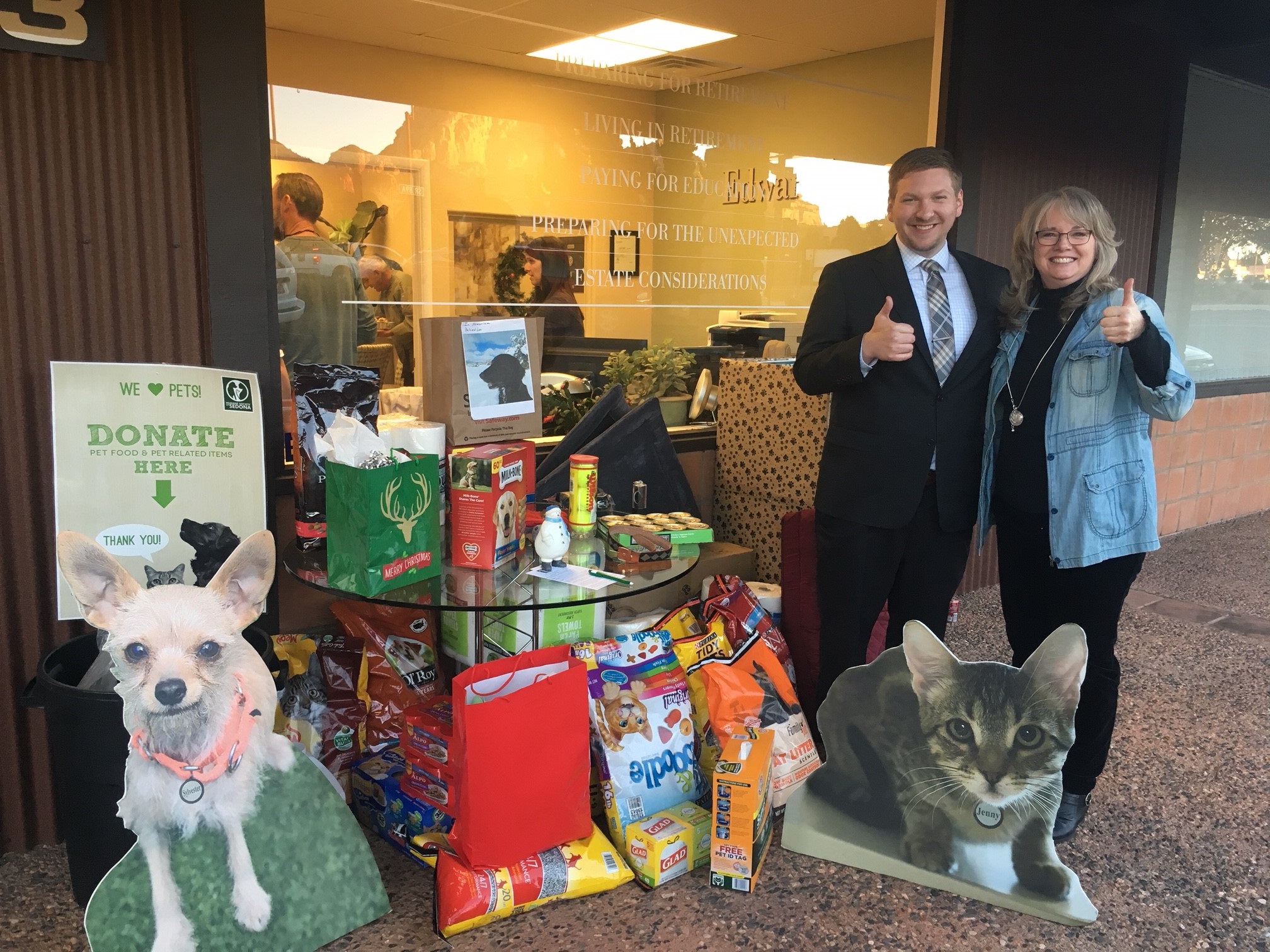 Society of Sedona in their client appreciation open house on November 28th.  Matt asked his clients to bring in donations for the animals and they did!!
Here's a snippet of what Matt's wonderful clients donated:
45 rolls of paper towels
6 Bags of cat litter
92 Cans of cat food
36 Cans of dog food
8 jars of peanut butter
4 dog beds
1 brand new huge cat tree in the box!
8 rolls of garbage bags
6 jars of baby food for picky eaters!
etc…etc!!
All and all we estimate over $1,000 in items were donated to help the animals at the Humane Society of Sedona! 
Thank you Matt Fitzgerald, Edward Jones, and his amazingly generous clients!
Click Here to learn more about Edward Jones.