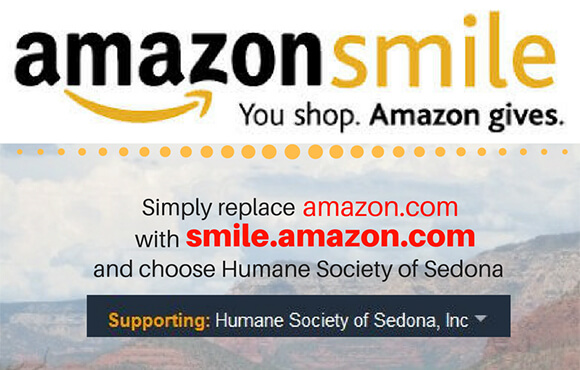 Amazon Smile is a great way to help the animals without costing you anything!
When you order through Amazon Smile .5% of most purchases is donated to the Humane Society of Sedona! It's simple and the same Amazon site you're used to using.
Easy steps:
⦁ Click the Amazon Smile link (below)
⦁ Sign up with your regular Amazon account
⦁ Every time you shop – go to Smile Amazon (smile.amazon.com) and order as usual.
⦁ The animals are helped because of your regular shopping.