It's Raining Cats!
A few weeks ago the Humane Society of Sedona rescued 34 cats and kittens from an overcrowded shelter where the staff was unable to give them the care they needed.  After arriving at our shelter and receiving medical attention, good food, warmth, and love…dozens of the cats and kittens are now available for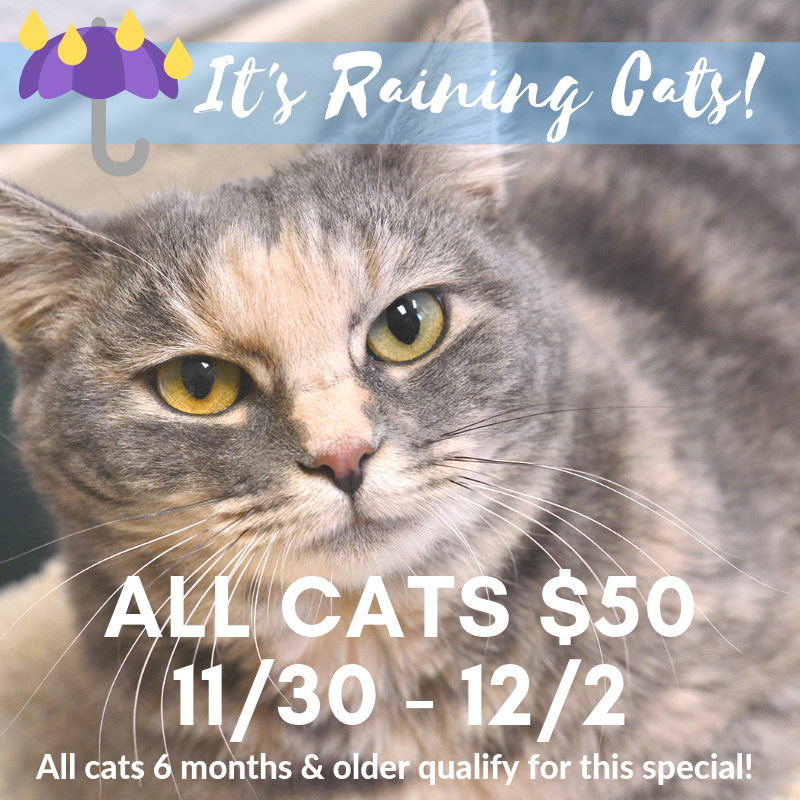 adoption.
We feel these cats deserve to be in a home right away.  That's why this weekend we are reducing the adult cat adoption fees to just $50!  All the cats are spayed or neutered, vaccinated, microchipped, de-wormed, and go home with a collar and an ID tag!  This is a great time to help a deserving cat and to adopt.
Check out our cat currently available for adoption by clicking here.